Dietetics is a meaning of protecting health,  preventing and curing disease.
With what kind of problems or questions  should we turn to a dietician?
With the help of the internet, people often get misinformated which can cause more serious problems later on.
In contrast, after consultation with a specialist he or she is informed about the dietary history, i.e., eating habits, nutritional status, diseases, food intolerances and allergies, and so on, by giving your individual dietary recommendations and nutrition advice about the disease.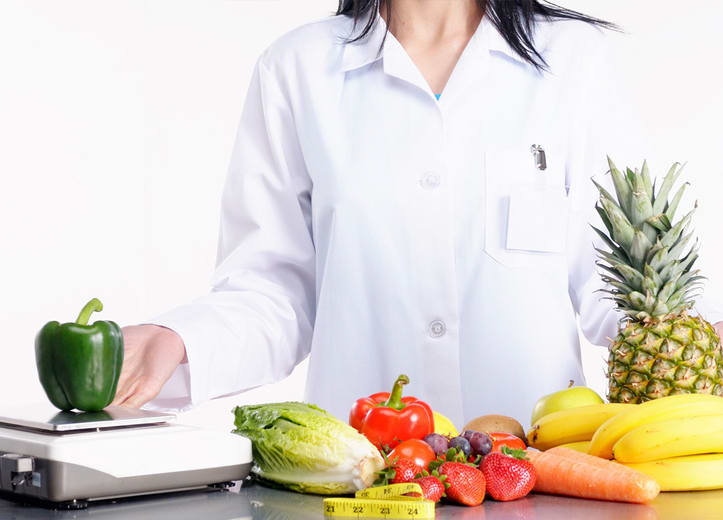 With what kind of symptoms can a dietician deal with at Oktogon Medical Center?
Gastrointestinal complaints: bloating, fullness, heartburn, gastric acid overload, diarrhea, bloody stools
High blood sugar, cholesterol, uric acid, blood pressure
Gallbladder cramps, constipation
Overweight problems, obesity
Thinness
Food allergy symptoms
Recommended for individualized nutrition counseling and diet. Its perfect for healthy people and for those who are suffering from diseases like the following.
Reflux, esophagitis
Acute or chronic gastritis
Gastric or duodenal ulcer
Crohn's disease
Ulcerative colitis
IBS (irritable bowel syndrome)
Flour sensitivity (celiac disease or gluten sensitivity)
Lactose sensitivity
Constipation, diverticulosis (bulge of the colon wall)
Acute or chronic hepatitis, alcoholic cirrhosis of the liver
Gallstones, acute or chronic inflammation of the gallbladder or bile duct
Acute or chronic inflammation of the pancreas
Obesity
Hypertension (high blood pressure)
Myocardial infarction
Stroke
High cholesterol, blood fats
Gout
Anemia, vitamin B 12 deficiency
Food allergies (milk, eggs, wheat, soy, etc.)
Food sensitivities (histamine, fructose, lactose)
Candida
Type I, type II, gestational diabetes
Insulin resistance
Metabolic syndrome
PCOS (polycystic ovary syndrome)
Underactive, overactive, autoimmune disease of thyroid gland (Hashimoto's thyroiditis)
Osteoporosis
Kidney stones, acute or chronic renal failure, dialysis kidney disease
Cystic fibrosis (mucoviscidosis)
Congenital enzyme diseases (galactosemia, fructose intolerance)
Tumors
Among healthy people:
Pregnant and breastfeeding mothers
Those who want to gain weight
Those who engaged in reform nutrition, vegetarian, vegan nutrition