Such disorders include problems of cerebral blood circulation, numerous pain syndromes, faint (black-out, loss of consciousness), movement disorders, paresis and paralysis, neurological complications of different metabolic disorders, headache, impairment of cognitive functions, conditions of peripheral nervous system, spinal cord disorders.
When should you see a neurologist?
One of the most common health problems is headache that may be caused by a lot of different conditions. In some cases, it may be accompanied by severe symptoms and consequences but usually it can be treated efficiently with targeted therapies.
Comprehensive examination and treatment of neck and back pain is an interdisciplinary field of rheumatology and neurology.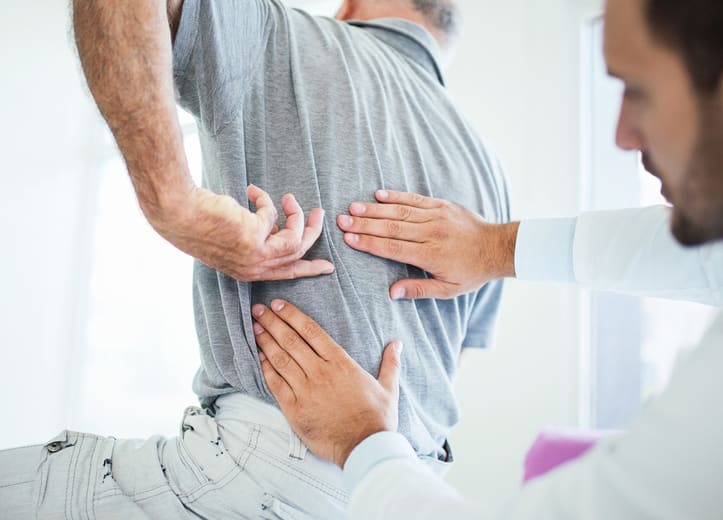 In many cases, the underlying cause is trivial but sometimes commonplace symptoms may be induced by severe conditions such as malignant tumours or those resulting in disability without treatment.
Patients showing the signs of severe memory problems, reduced cognitive functions and dementia are frequently diagnosed with Alzheimer's disease that still cannot be efficiently cured with medicines. However, we are able to identify and easily treat several other conditions causing similar symptoms.
Vertigo, dizziness, uncertain gait may occur also in young people. Most underlying conditions can be screened/identified/excluded with a routine neurological examination.
What kind of problems should I consult the neurologist at Oktogon Medical Center?
pain in the neck, back and lower back
spinal cord pain irradiating into any of the limbs
tingling sensation in the limbs
weakness of muscles
vertigo, dizziness, uncertain gait
movement disorders
memory problems
stroke prevention and aftercare