Presentation of andrology:
After 2004, andrology emerged from urology as an independent medical specialty. Many diseases that affect men can be prevented with proper specialist enlightening and regular checkups.
The andrological examination is more than a one step process in order to exclude all possible factors that suggest disease.
When should you ask for help from an andrologist?:
Always consult an andrologist if you encounter an obstacle in childbirth with your partner. Today, there are also various solutions to infertility, so with the right procedure it becomes easy to manage.
Male infertility
Erectile dysfunction
Hormone deficient conditions in men
Case of cancer screening
Nowadays, the exploration of the cause of infertility begins with the examination of men, the analysis of women is not really started until there is medical evidence of male fertility.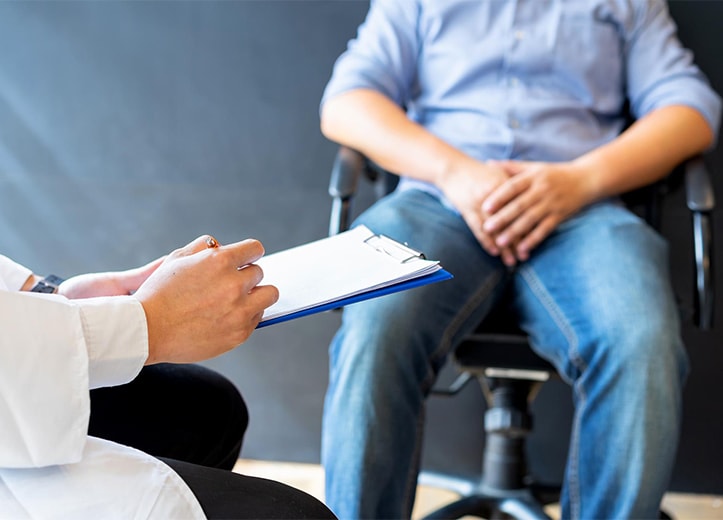 It's good to know that examining men is usually simpler, less invasive than women's.
According to medical data, it is true for half of the barren relationships in Hungary that the problem is also caused by the disorder in men. This can be handled in many cases with today's  modern procedures  and give a  solution to problems that seems hopeless. 
According to statistics, 52% of men aged 40-70 have some level of erection problem.
Erectile dysfunction can also be a precursor to other organ diseases (heart disease, diabetes, etc.), often accompanied by hormone deficiency, other times of psychological origin due to stressful lifestyle and relationship crises.
This may be the first step in an andrological examination to rule out the possibility of the above for erectile dysfunction of organ and psychological origin, as this may also affect your future therapy.
It is important that erectile dysfunction is now a treatable condition, so it's a good idea to consult a professional before engaging in mental or relationship issues.
Not only women but also men change hormonally. Symptoms can be easily recognised which can be remedied after an examination.
Symptoms may include:
Sleep disturbance
Irritability, or even loss of motivation
Beard growth slowdown
Osteoporosis
Loss of muscle mass
Adipose tissue growth
Slowing down thinking
Heat waves, sweating
Predisposition to depression
Erectile dysfunction
Elimination of these symptoms, or diseases can be achieved with a little care. Excellent, well-tolerated hormone replacement therapies with a low side effect profile are available.
With constant monitoring, both testiculars and prostate cancer can be cured as they become recognizable at an early stage. Testicular cancer mainly affects the younger male age group of 20-30, but it can be detected early and then treated with regular testicular self-examination, therefore it is recommended to consult a specialist in case of the slightest change in the testicle.
Prostate cancer occurs somewhat later, especially in men in their 50s.
The main reason of  the rising number of deaths  is that its symptoms appears  very late, so regular cancer screening is important to detect and cure the disease early.
The screening test consists of a blood sample (PSA quantification) and a palpation of the prostate.
In men who have a history of cancer in their family, in addition to annual control, a possible malignancy can be detected at the curable stage.